How to update WHMCS
This post explains the steps to update WHMCS to the latest version. When a new update is available an update option will be seen at the top left side of the WHMCS window. Always remember to take a backup of WHMCS before performing the update. If you are using cPanel, please refer to the following link to know about taking a backup of WHMCS. Otherwise, you can download the database backup by clicking on the Download Database Backup option in Step 5.
1: Log in to WHMCS.
2: Click on the Update WHMCS option under Utilities.
3: It will prompt you to enter your password once again.
4: The next window shows the current and new versions of WHMCS. Click on Update now.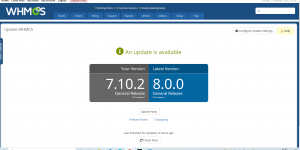 5: The next window shows a warning to take a backup of the WHMCS installation. Click on Continue.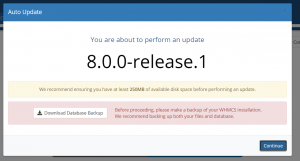 6: In the next window, click on the Begin update option.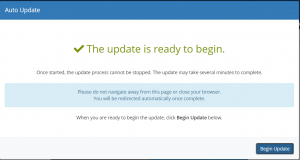 7: The window will display a message Performing update and the update will be finished in a few minutes.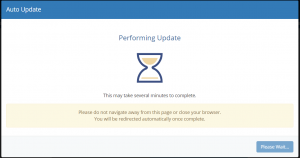 Also read:
If you like the post Understanding top Command and wish to receive more articles from us, please like our FB page: GrepItOut
Your suggestions and feedbacks will encourage us and help to improve further, please feel free to write your comments. For more details on our services, please drop us an E-mail at info@grepitout.com