Set up mail forwarding in Plesk
Mail forwarding can be easily set up for your email address using some simple steps. One or more email addresses can be specified to which all the incoming emails of the selected email address will be forwarded.
1: Log in to the Plesk panel.
2: Click on Websites & Domains on the left menu.
3:Click on Mail under Websites & Domains.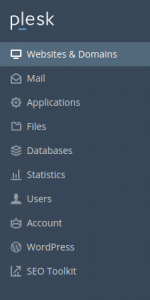 4: Select the email address for which you want to enable mail forwarding.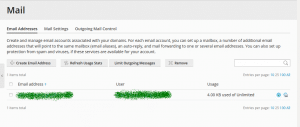 5: Click on the Switch on mail forwarding checkbox.
6: Now specify the email addresses to which you want to enable email forwarding in the box to the right of Forward incoming messages to the following email address option. You can separate the addresses using white spaces, commas, or semicolons. You can also specify each address in a different line.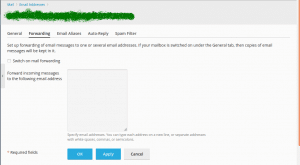 7: Now click OK to save the settings.
Email forwarding has been enabled in your account.
That's it!
Also read:
If you like the post Understanding top Command and wish to receive more articles from us, please like our FB page: GrepItOut
Your suggestions and feedbacks will encourage us and help to improve further, please feel free to write your comments. For more details on our services, please drop us an E-mail at info@grepitout.com