How to enable mod_fcgid in Cpanel
mod_fcgid is a FastCGI module for Apache.
To enable mod_fcgid via WHM, follow the below steps,
1. log in to WHM.
2. Search "Easy apache 4" in the left search bar and open.

3. click on the "customize" button
4. Select "apache modules" and search for "mod_fcgid".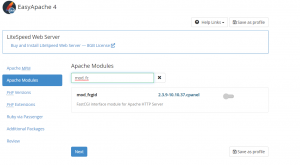 5. Once you enable the module by clicking the button at right click on "Review".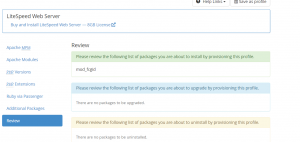 6. Go to the end of the page and click "provision"… that's it.

(Note: Apache 2.4 now provides an official module, mod_proxy_fcgi, which will be enabled by default on the installation of the apache 2.4 WHM server)
Read More:
If you like the post Understanding top Command and wish to receive more articles from us, please like our FB page: GrepItOut
Your suggestions and feedbacks will encourage us and help to improve further, please feel free to write your comments. For more details on our services, please drop us an E-mail at info@grepitout.com