How to enable auto-reply messages for an email account in Plesk
You can enable the auto-reply service for your email account in Plesk to send automatic replies to the incoming mails. To enable this service, follow the instructions given below.
1: Log in to the Plesk panel.
2: Click on Websites & Domains on the left menu.
3:Click on Mail under Websites & Domains.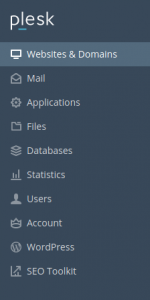 4: Select the email address for which you want to enable auto-reply.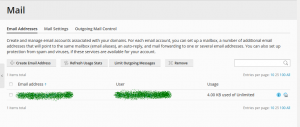 5: Select the Switch on auto-reply checkbox.
6: Specify the subject of the auto-reply next to the Auto-reply message subject option.
7: Next to the Message format option select the format in which you want to send the auto-reply(Plain text or HTML).
8: Provide the content of the message in the box to the right of the Auto-reply message text option.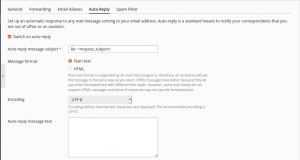 9: In the box to the right of the Forward to option, you can specify an email address which will receive a copy of the original message.
10: You can also specify the number of times an auto-reply will be sent to a particular email address in the Send an automatic response to a unique email address no more than (times a day) option. The default value is 1. If you set the value as 2, no matter how many times you receive mails from a particular email address, Plesk will send an auto-response for the first two mails only.
11: If you want to attach a file to your auto-reply, Attach a file option can be used. Select a file by clicking the Browse option.
12: You can stop the auto-response on a particular date by choosing the date in the Switch off auto-reply on option.

13: Click OK to save the settings and enable auto-reply.
That's it!
Also read:
If you like the post Understanding top Command and wish to receive more articles from us, please like our FB page: GrepItOut
Your suggestions and feedbacks will encourage us and help to improve further, please feel free to write your comments. For more details on our services, please drop us an E-mail at info@grepitout.com