How to change client account password in SolusVM admin panel
This post explains how to change the password of a client account via SolusVM admin panel. Follow the steps below:
1: Log in to the SolusVM admin panel.
2: Click on List Clients under the Clients option.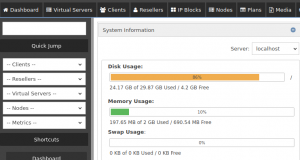 3: Search for the client using the client's firstname, lastname, email or username in the search box at the top right corner.
4: Click on the Edit Client option on the rightmost corner.

5: On the next page generate a new password and paste it in the box next to the Password field.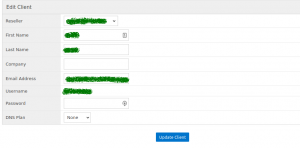 6: Click on Update Client to save the new password.
The password of the client account is changed!
Also read:
If you like the post Understanding top Command and wish to receive more articles from us, please like our FB page: GrepItOut
Your suggestions and feedbacks will encourage us and help to improve further, please feel free to write your comments. For more details on our services, please drop us an E-mail at info@grepitout.com